Everything you need to know about acceler8
Our mission
"Inspiring common man to accelerate wealth creation through intelligent investing"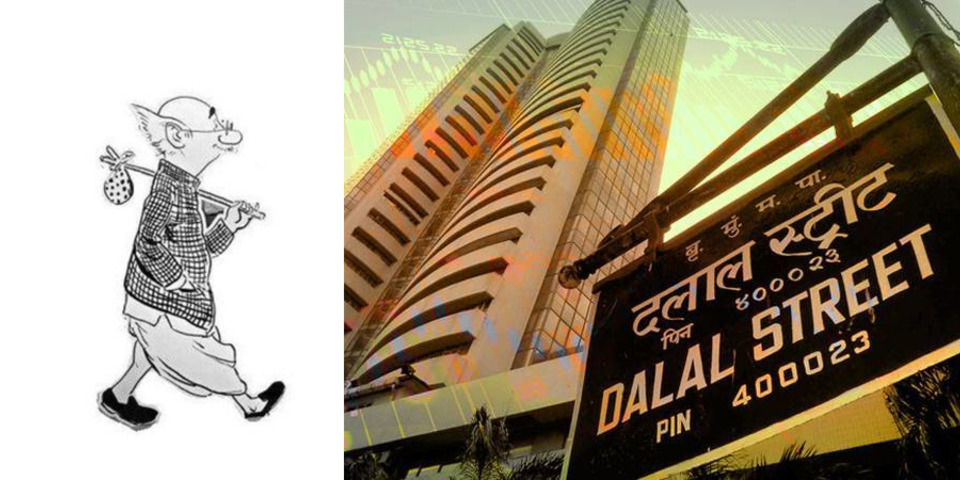 Take a moment to pause and ponder on the questions below :
Are you a salaried person looking for an additional source of income ?

Are you a part time investor looking for profitable stock ideas ?

Are you a DIY (Do IT Yourself) investor not happy with your portfolio returns?

Are you a non-finance professional looking for success in the stock markets?

Are you a stock market beginner trying to learn the basics of investing ?
Also, when you think of investing in the stock market, has any of the below thoughts ever crossed your mind?
I am afraid I will lose money in the stock market.

I am confused and need someone to guide me.

I am unsure of where to invest.
In case you answered "YES" for any of the above questions , then this post may be of some use to YOU.
Life of an Average Investor
An average investor in the market faces a David Vs Goliath like situation. His fellow competitors include DII's, FII's, AMC's, Algo traders, Superinvestors & more. The investor also faces constraints of time, skill and capital.
Not unsurprising then that when JP Morgan did a 20 year study, the average investor came last.

And this has nothing to do with your intelligence. It is not a game where a guy with IQ of 50 beats a guy with an IQ of 30. The chart below is of an intellectual genius- Sir Isaac Newton.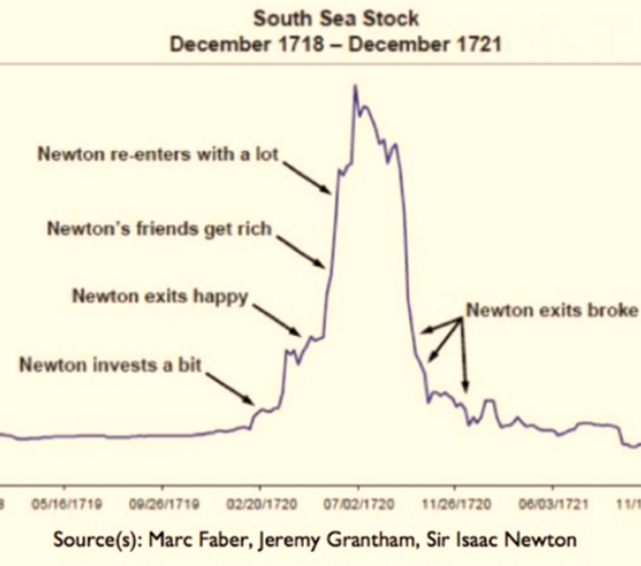 After facing huge financial losses in the south sea bubble an exasperated Newton is said to have said "I can calculate the movement of stars, but not the madness of men". Indeed, the markets can stay irrational longer than an average investor can stay solvent.
Then, is there no hope for the average investor ?
Yes. You can have the cake and eat it too. How ? Read on to learn what is acceler8 and how it can help you accelerate your learnings and compound your earnings.
What is acceler8 Portfolio Learning Service ?
acceler8 is a premium weekly newsletter with an aim to help common man invest in the market focused on compounding your earnings and learnings by studying actual trades in the Indian stock market following a momentum strategy .
The objective of the portfolio is to generate quick returns over a short investing horizon of 1 week to 1 year for generating additional income.
(if your investing horizon is greater than a year and you are looking at long term investing options – then we have another portfolio planned called accumul8)
"An investment in knowledge pays the best interest" – Benjamin Franklin.

"The more hard lessons you can learn vicariously rather than through your own hard experience, the better."- Charlie Munger

"I am still Learning" – Michelangelo
Combine these three great pieces of wisdom and you get what we are trying to do here at "acceler8".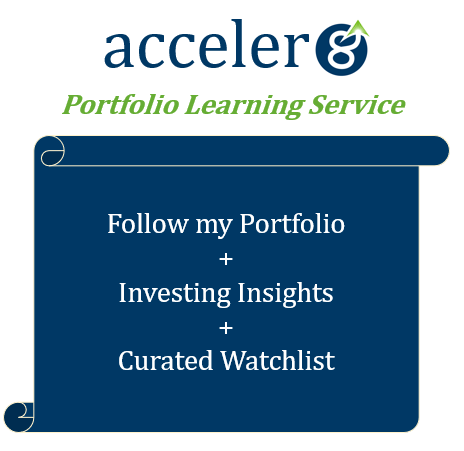 The newsletter has three distinct sections:
A portfolio based on momentum investing

One piece of detailed investing insight based on research / superinvestor wisdom / an investing classic or an investing strategy

The last section has stock screeners , watchlists and curated contents
Sample Newsletter
Here is a sample #acceler8 premium newsletter:
acceler8 Portfolio Strategy
#acceler8 portfolio strategy follows a variation of momentum investing strategy which I refer to as Bluechip momentum strategy which tries to combine and harness the power of 3 unique , distinct and equally powerful strategies – quality, focus and momentum to generate income over a short term horizon of one week to one year.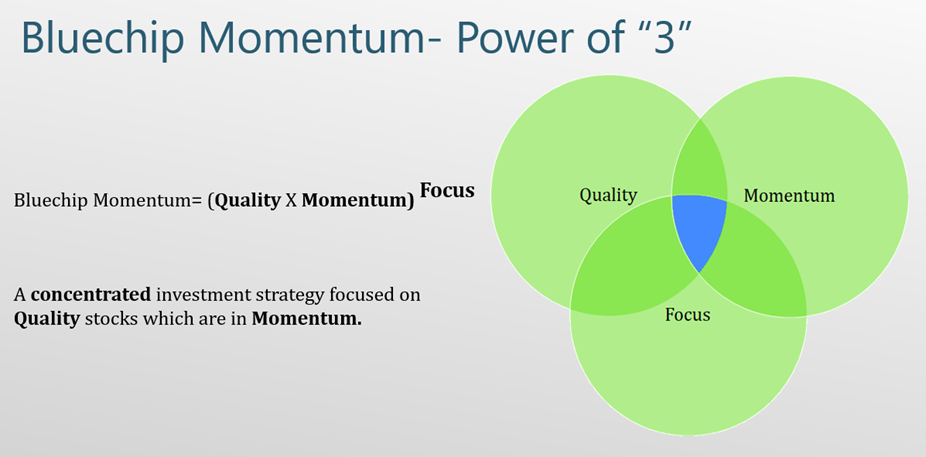 How will #acceler8 help YOU?
1) Profitable trades
One word: Performance. While past performance is no guarantee for future results, I humbly submit the current track record in the initial two months of this service (Data as of 31st March)
a)      XIRR of 185%
While I am very sure that  this is clearly not sustainable in the long term, as they say well begun is half done.

b)     Performance Vs Benchmark
Outperformed the benchmark by a wide margin (+12.2%)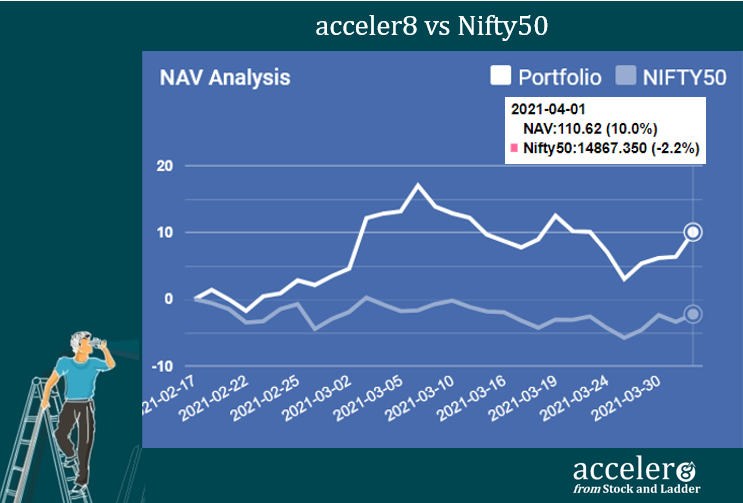 c)      Winning stock picks
83% of the buys have given more than 25% returns.

2) Profitable ideas
acceler8 Portfolio Learning Services can be a source for profitable stock investing ideas as well as for creation of a high quality watchlist which can be further researched based on your investing strategy.
The ideas for acceler8 portfolio are based on sound investing principles applied by studying successful Superinvestors.
On an average we do one trade every week in the acceler8 portfolio which translates to 4-5 trades a month or 50-60 trades a year, enough to create a watchlist of quality stocks.
3) Continuous learning
Give a man a fish, and you'll feed him for a day. Teach a man to fish, and you've fed him for a lifetime.

– Confucius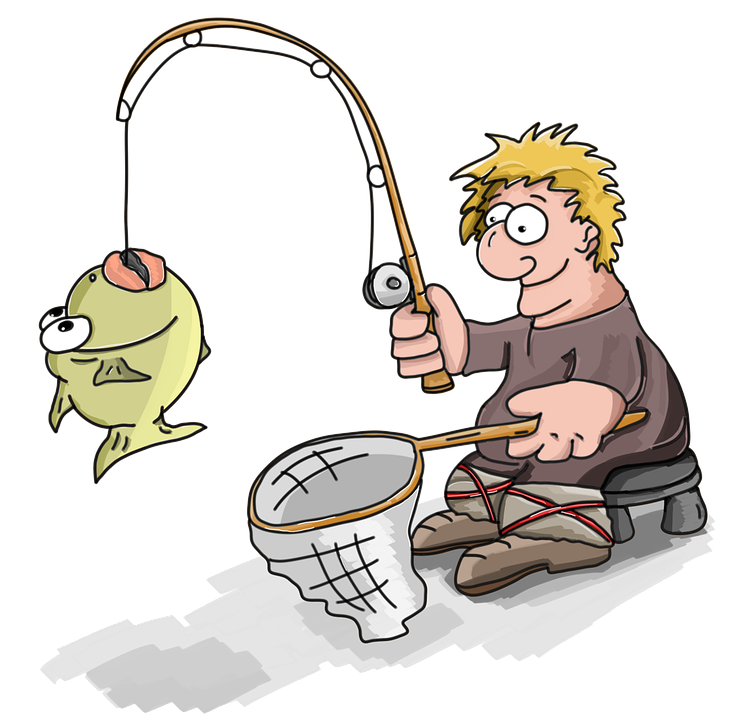 At #acceler8 we aim to do one better. Give a man a fish and also teach him how to fish so that after a while he can fish on his own.
Continuous learning is the basic minimum for success in any field and at acceler8 it is not just about trades but equal importance is given to sharpen your mental axe to help you become a better investor.
The service also harnesses the power of vicarious learning (learning from the experience of others) to help him get better at investing.
Every week there is also one piece of investing insight / research / superinvestor strategy. Here is a sample list of illuminating insights: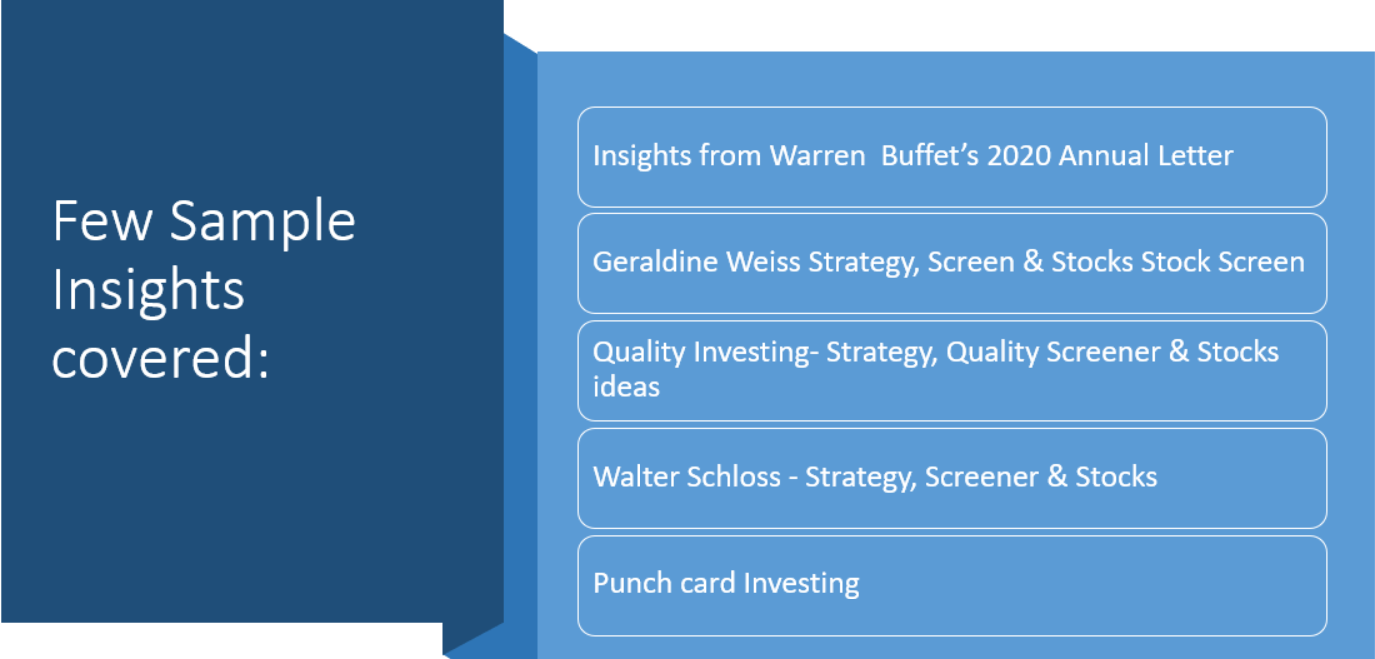 acceler8 Portfolio Learning Service provides you a platform for holistic development of YOU as an investor. Don't take my word for it. This is what premium subscribers of acceler8 Portfolio Learning Service have got to say:
Customer Speaks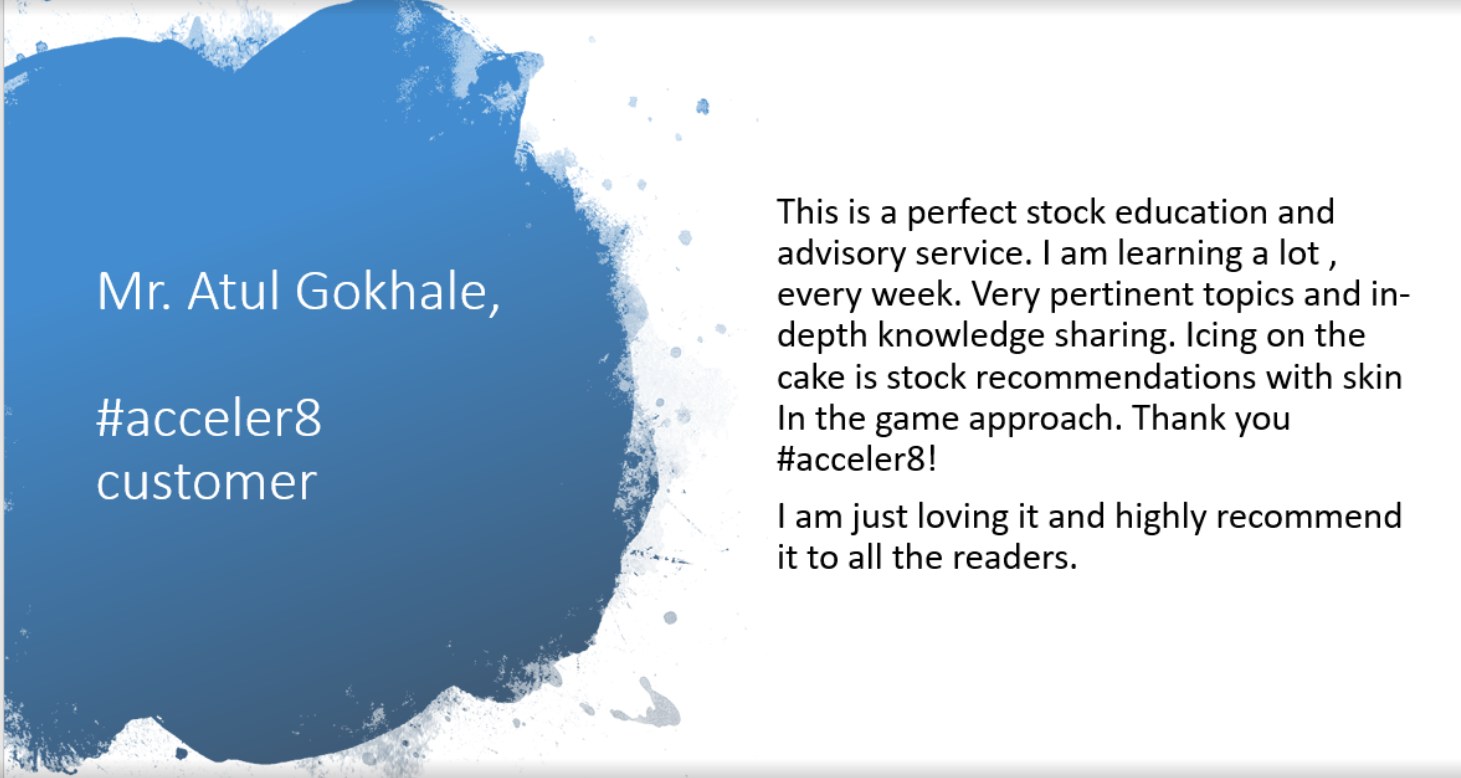 Subscribe to #acceler8
Momentum Portfolio's are quite popular in the market and to give you a perspective, below are some of the market rates.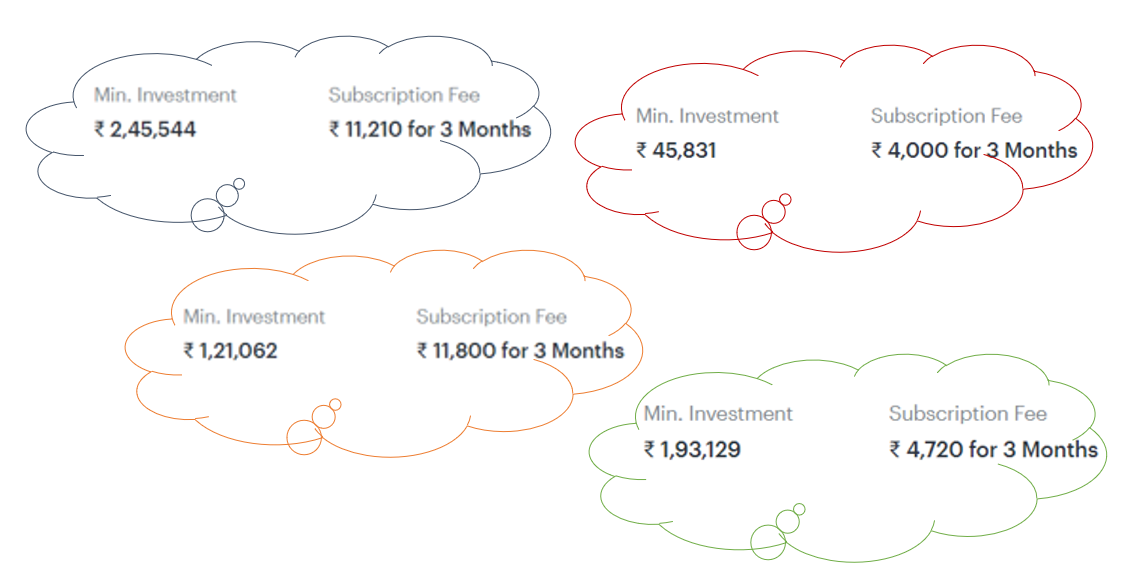 "Price is what you Pay, Value is what you Get"

-Warren Buffet
At ₹1000 per month which is just the cost of a large Pizza and Coke, you get access to acceler8 Portfolio Learning Service which we believe to be one of its kind Portfolio Learning Service. You get access to profitable trades, ideas, research insights and a platform for continuous learning.
Even better, Go Annual, pay for just 10 months and get 2 months FREE. Just to make your decision easier, there is a FREE trial option of 14 days too.
Subscribe to #acceler8 and we assure you that we will burn the midnight oil, leave no stone unturned and spare no effort so that your "MONEY NEVER SLEEPS"
Looking forward to having you onboard,
Accelerate your Learnings & Compound your Earnings !!!
Do you love Reading?
Check out the best books to read at the Superinvestors Bookshelf Let's stay connected, Follow me on Twitter @Stocknladdr