Invest at 50% OFF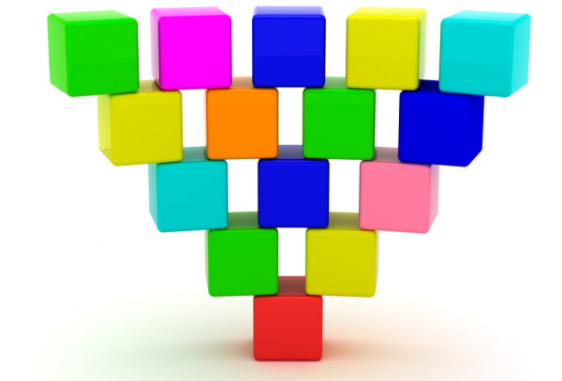 "A wealth of information has created a poverty of attention"

– Herbert Simon
Dear reader and fellow investor,
Firstly, thank you for opening the mail. I now have 180 seconds to share with you my tale of 5 pictures – thoughts on a blueprint for your stock market success.
The famous 16th century mathematician Carl Gustav Jacobi said :
"Invert. Always Invert".
Inversion theory
The Inversion theory of Jacobi sought to look at the problem from the reverse. The first step to arriving at a solution for a problem was to invert the problem and then arrive at the solution.
Charlie Munger and many other great minds have raved about this approach. Let us now try to apply the same concept to your stock market investing.
An investors desired outcome (Goal) :
"I want to be a stock market success by picking winning stocks, creating lots of wealth and get better at investing"
Let us now invert the problem : What will lead me to be a Stock market failure?
Having inverted the problem, let us now analyze the possible reasons which may lead to failure :
a) Absence of profitable stock ideas   
b) Having inadequate or half knowledge
c) Paucity of dedicated time
d) Constraints of capital
e) Lack of discipline without a systematic process
How acceler8 can help ?
The acceler8 Portfolio Learning Service was conceived and designed with investors' success in mind.
acceler8 Portfolio Learning Service provides a platform for continuous learning with profitable investing ideas and insights following a disciplined investing process based on Superinvestor wisdom fine tuned over two decades.
As they say, a picture is worth a thousand words. Here you have a tale of 5 pictures, our blueprint for your stock market success.
a) CAGR of 116.09% since inception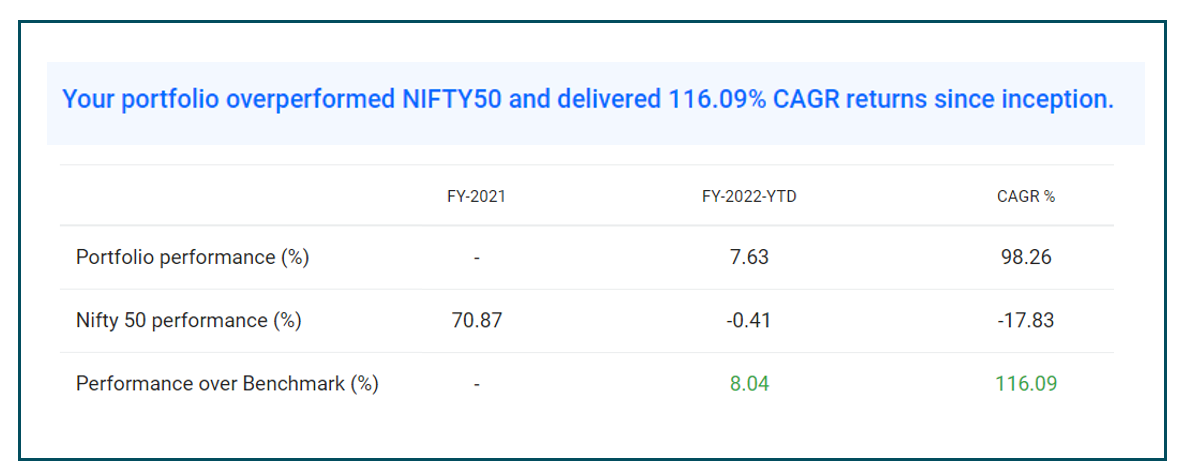 b) acceler8 Outperforms benchmark NIFTY50 by 18.3%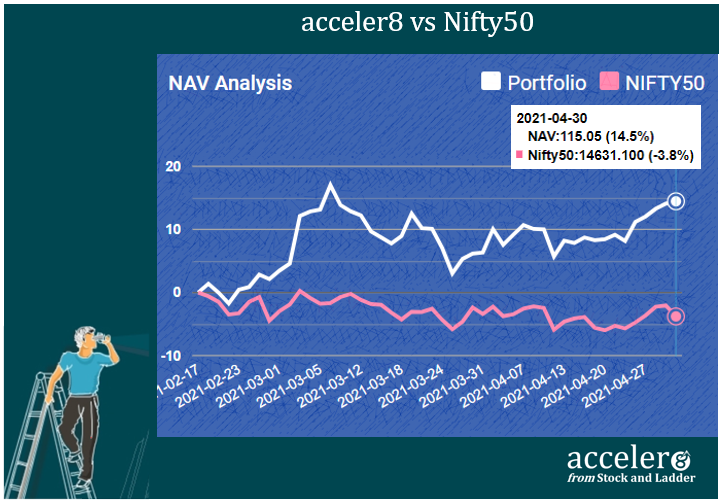 c)  83% of all buys have given + 25%

d) Stock screeners backtested for Indian markets
A sample stock screen (Luke Wiley's 52 week low backtested for 15 years)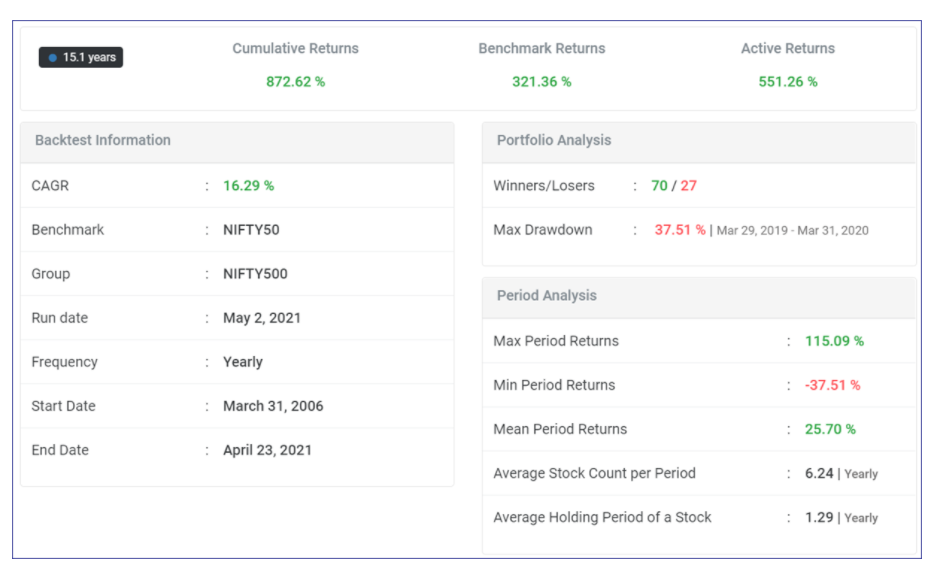 e)  1 new insight every week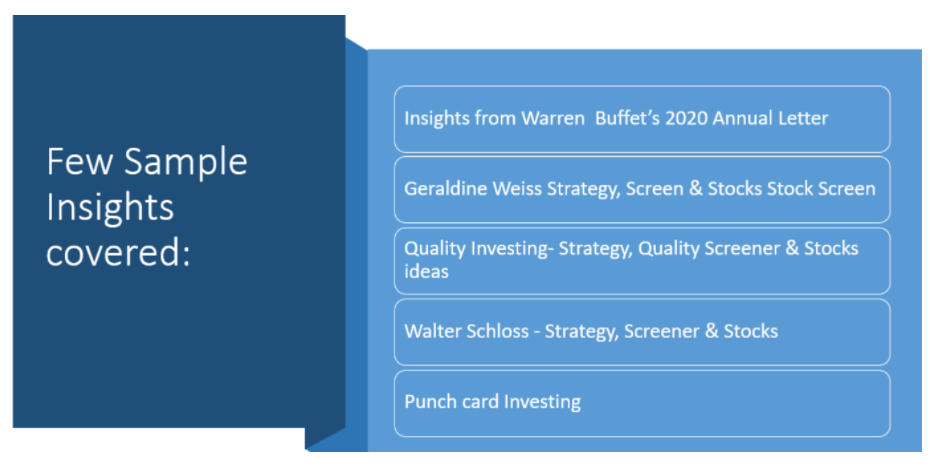 Subscribe Now
Invest in a solution that helps you with profitable stock ideas and investing insights that helps you compound your learnings and accelerate your earnings.
And the icing on the cake : You can have all these and more at a massive discount of 50% on the annual plan. You pay ₹ 5000/- for a year (₹ 416/- monthly).
Subscribe Now. Offer valid only for today and tomorrow.
Do you love Reading?
Check out the best books to read at the Superinvestors Bookshelf Let's stay connected, Follow me on Twitter @Stocknladdr