Issue 031 dated 3 Oct 2021
Dear Subscribers,
Thanks to all those who took time to join our presentation "Investing for success" today. We will share a detailed post on the key takeaways from the presentation for the benefit of all.
Please find below the trade / Portfolio update for the week:
Nifty50 this week
There was a considerable selling pressure in the market last week and overall the market was in red. The main benchmark indices fell by approx 2%.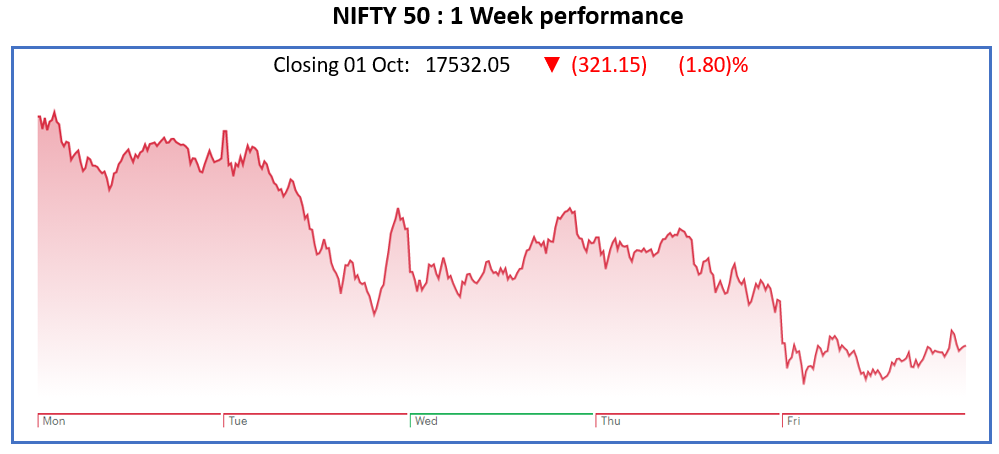 acceler8 Portfolio NAV
Any portfolio cannot exist without getting impacted by the overall market sentiments. As my favorite analogy goes when there is a thunderstorm in your area , you cannot expect sunshine only in your house.
acceler8 continues its overall strong performance and the portfolio has 29.4 % outperformance against NIFTY 50. Current NAV is at 145.49 ,which means 100 invested in the portfolio on inception is worth 145.49 today.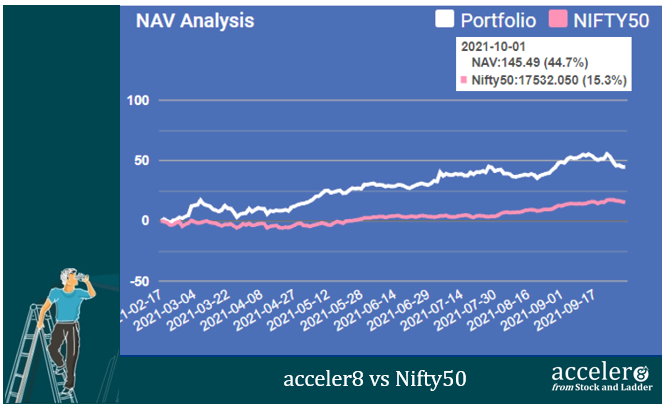 There are many new subscribers for the service. So here is the complete list of all historical trades done
Closed Positions: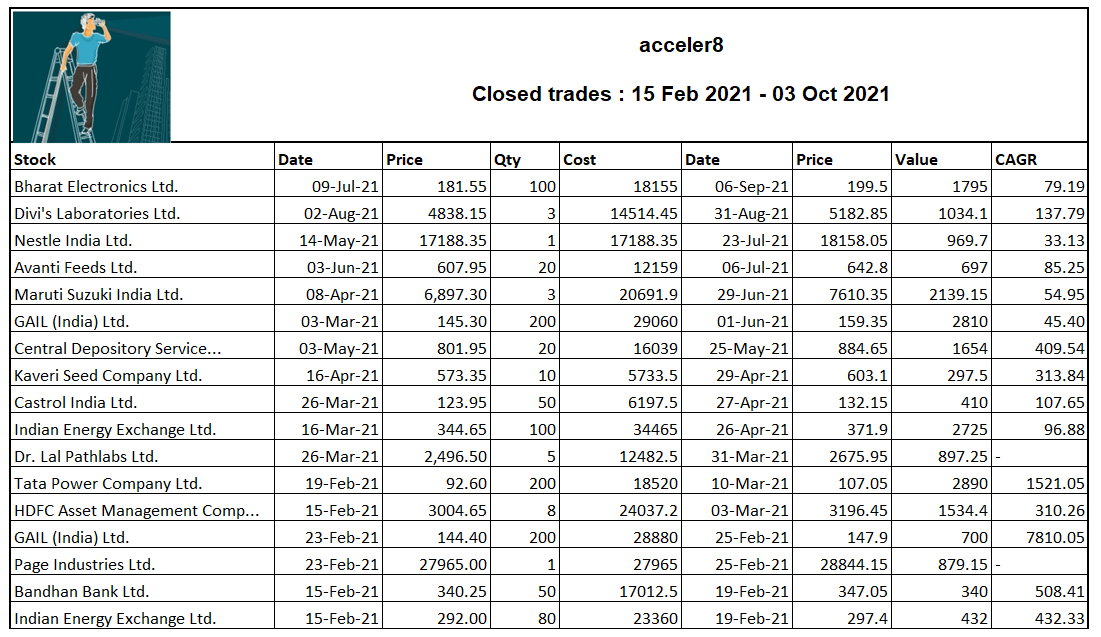 Current Portfolio
We have 4 positions open and are 60% in cash reflecting the high valuations.

We will continue to monitor and if we will pull the trigger only when our conviction is high.
Happy Investing.
Until next week, take care and stay safe.
Do you love Reading?
Check out the best books to read at the Superinvestors Bookshelf Let's stay connected, Follow me on Twitter @Stocknladdr