Portfolio for Long Term Investing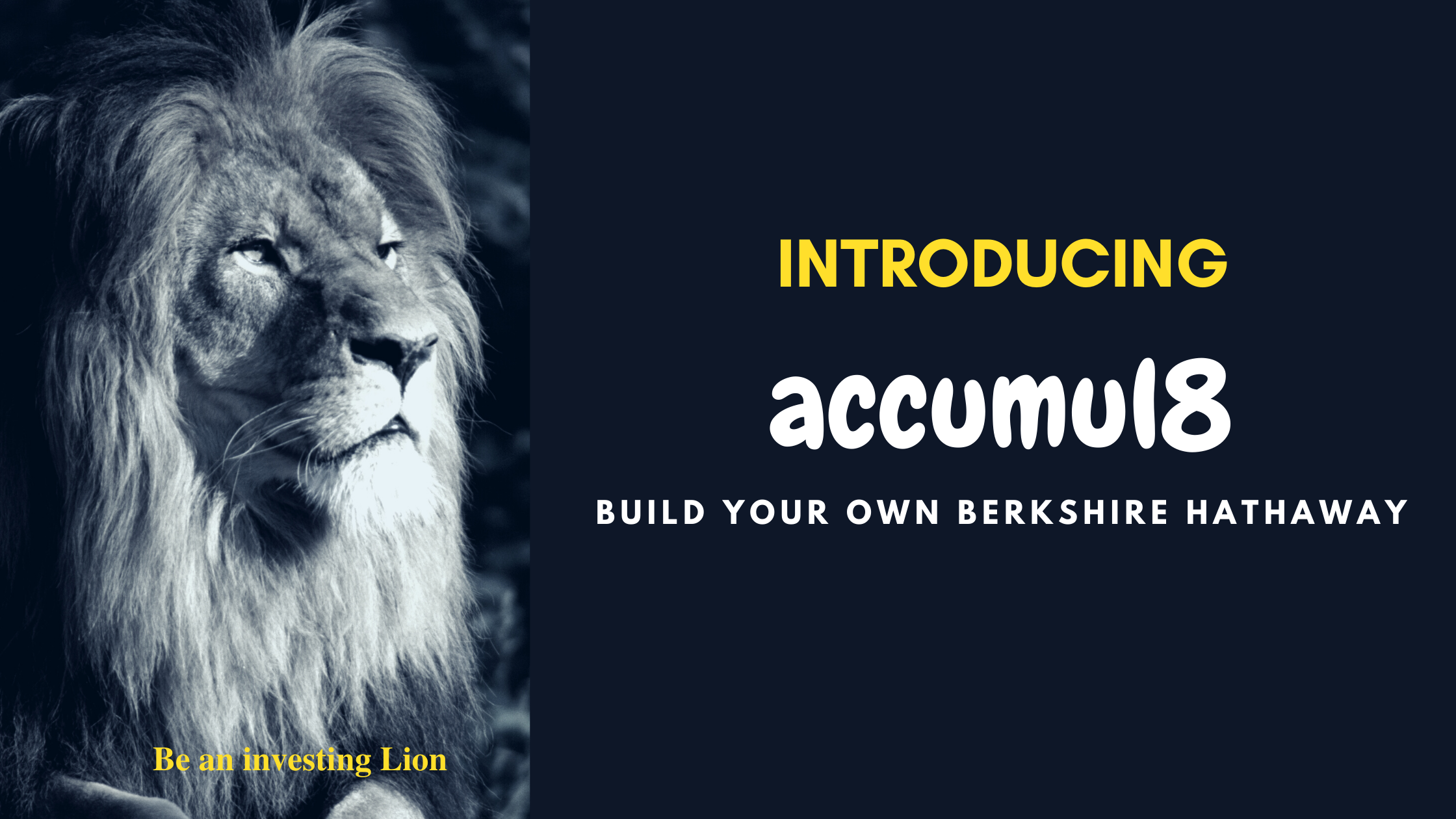 If size really mattered, the elephant would be the king of the jungle

–Anonymous
Dear Subscribers,
We are happy to announce the launch of our Long Term Investing Portfolio Service "accumul8".
As a premium member of acceler8 we are excited to share the details first with you. Additionally, we are happy to offer you a special plan with additional savings. The coupon "Special" is embedded at the end of this post.
In this post you will find details about –
1) What is accumul8 Portfolio Information Service?
2) What is the investing philosophy followed at accumul8?
3) accumul8 Inaugural Issue 001 – Roti, Kapada aur Makaan
---
What is accumul8 ?
accumul8 is a Premium Monthly Stock Market Investing Newsletter covering "Follow My Portfolio" service for long term investors seeking to accumulate wealth through equity investing. 
You can read more about it in the link below
---
accumul8 Investing Philosophy
accumul8 is about buying stocks of wonderful businesses run by excellent management at a rational price (Bluechips At Rational Price) with a view to hold them for 5 to 10 years.
Read more about accumul8 Investing Philosophy in the link below
---
Inaugural issue
The first trade has been done in accumul8 Portfolio. Read about this in the first issue.
---
Subscribe now
Please click the link below to avail the additional member discount.
Looking forward to having each one of you on board the accumul8 Portfolio.
As always, in case you have any questions, please feel free to reach out to us at superinvestorclub@gmail.com.
Stay Safe. Happy Investing !
Do you love Reading?
Check out the best books to read at the Superinvestors Bookshelf Let's stay connected, Follow me on Twitter @Stocknladdr