acceler8 – First 90 days
Editors Note: Scroll to the end for a fantastic offer !!!
Happy Investing.
---
Acknowledge all your small victories, they will eventually add up to something great.
– Anonymous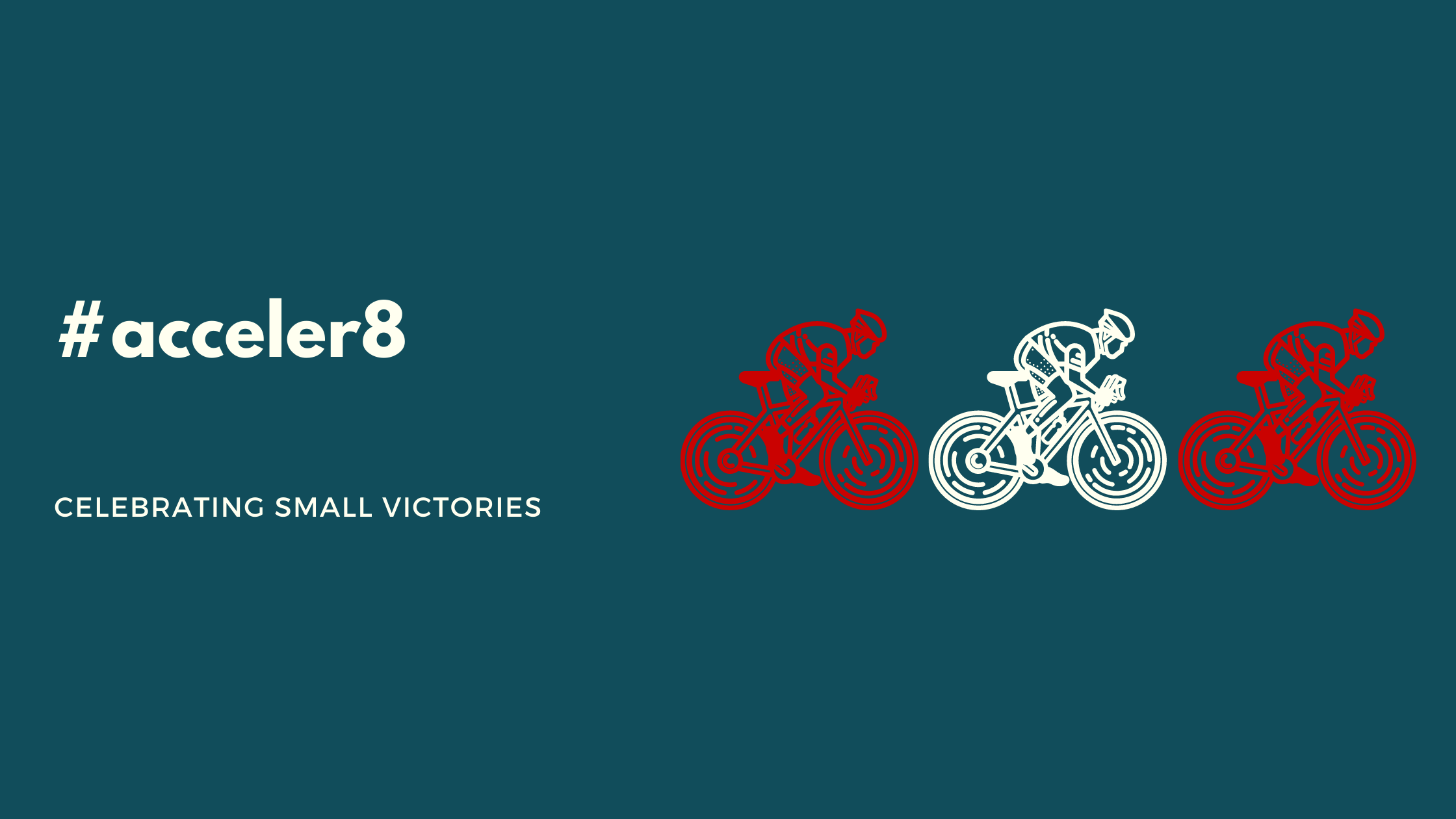 There is a popular saying which goes like this : give a man a fish and you feed him for a day; teach a man to fish and you feed him for a lifetime.
Then came the question: How to teach ? Only tell and he may forget. Only Show and Tell, he may believe. But Show, Tell and involve him and he will remember for a Lifetime !!!
#acceler8 was thus conceived with a mission to "show ,tell and involve" normal investors like you and me to create sustainable wealth through sensible equity investing.
Our mission
"Inspiring common man to accelerate wealth creation through intelligent investing"
It was meant to be one of its kind service where Earnings and Learnings was combined to help grow your wallet as well as your knowledge.
To this end, happy to share that the beginning has been much better than I could possibly have ever dreamt of. Here are key data points from the first 90 days.
Even before I share the data points, I must thank the wonderful set of subscribers who have joined the acceler8 journey and encouraged us all along.
Key Data Points
a) acceler8 Performance : +25.08% since inception

#acceler8 delivered a return of 25.08% since inception (17th February, 2021) and a one month return of 13.33%. In FY21-22, against the benchmark Nifty 50 returns of 3.3%, #acceler8 has delivered 15.78%
b) acceler8 vs NIFTY50 : +24.9% since inception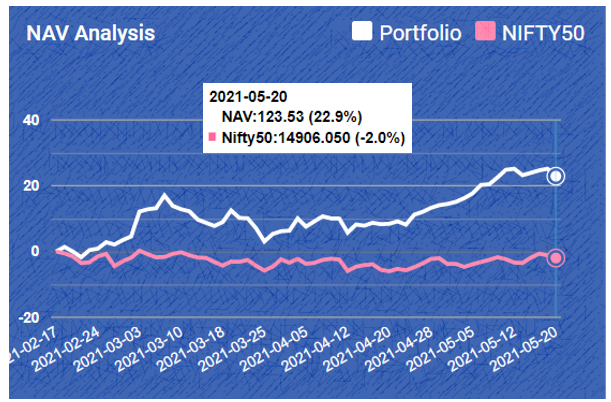 c) 90% of the trades delivered +25% returns
In #acceler8 portfolio, we do one trade a week on an average and 9 out of 10 trades have delivered returns greater than 25%.

Learnings
Every week one piece of new investing insight based on academic study, market research or Superinvestor wisdom is shared.
Sample topics covered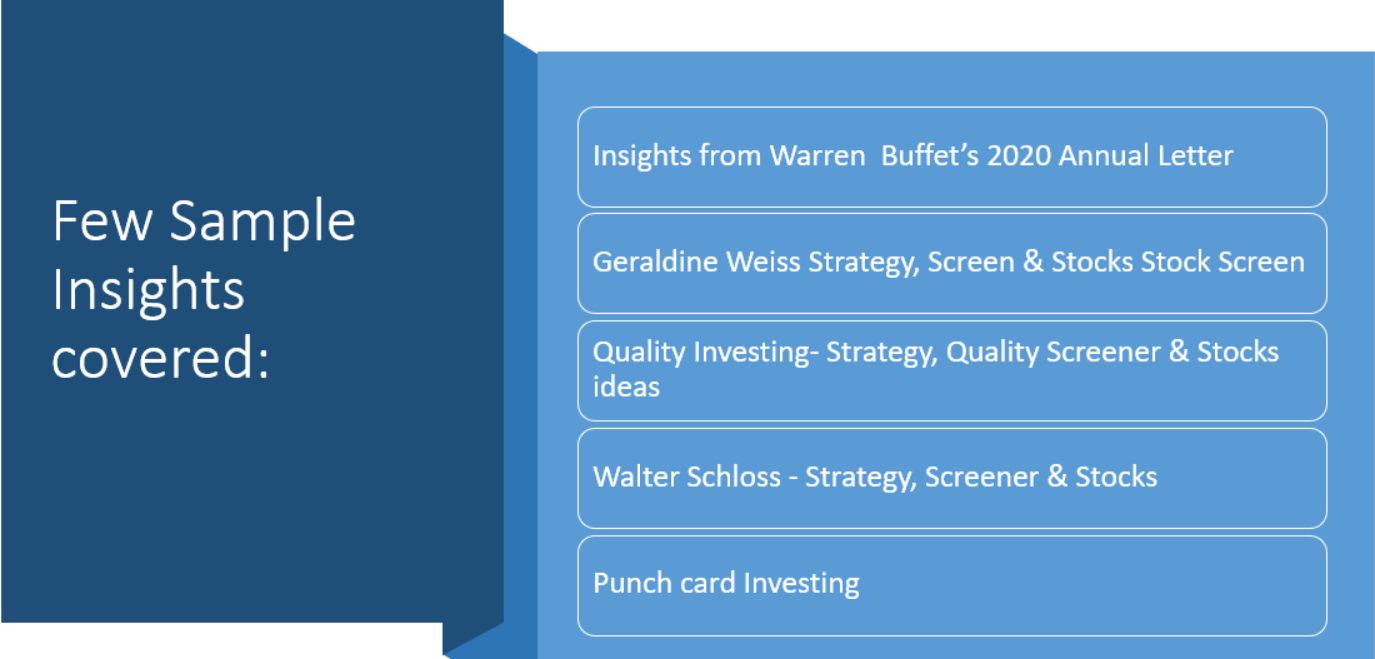 Customer Delight
"Quality in a service is not what you put into it, it is what the customer gets out of it"

– Peter Drucker
We may have the noblest of thoughts and the grandest of intentions but in the end, a product is only as good as what the only boss – "The customer" feels.
The growing #acceler8 community is vindication of our belief that when we strive for value-driven performance, results will follow. While the returns the Market gives us make us really happy, what gives us that ecstatic feeling transporting us to cloud nine is when we get such positive feedback from our customers :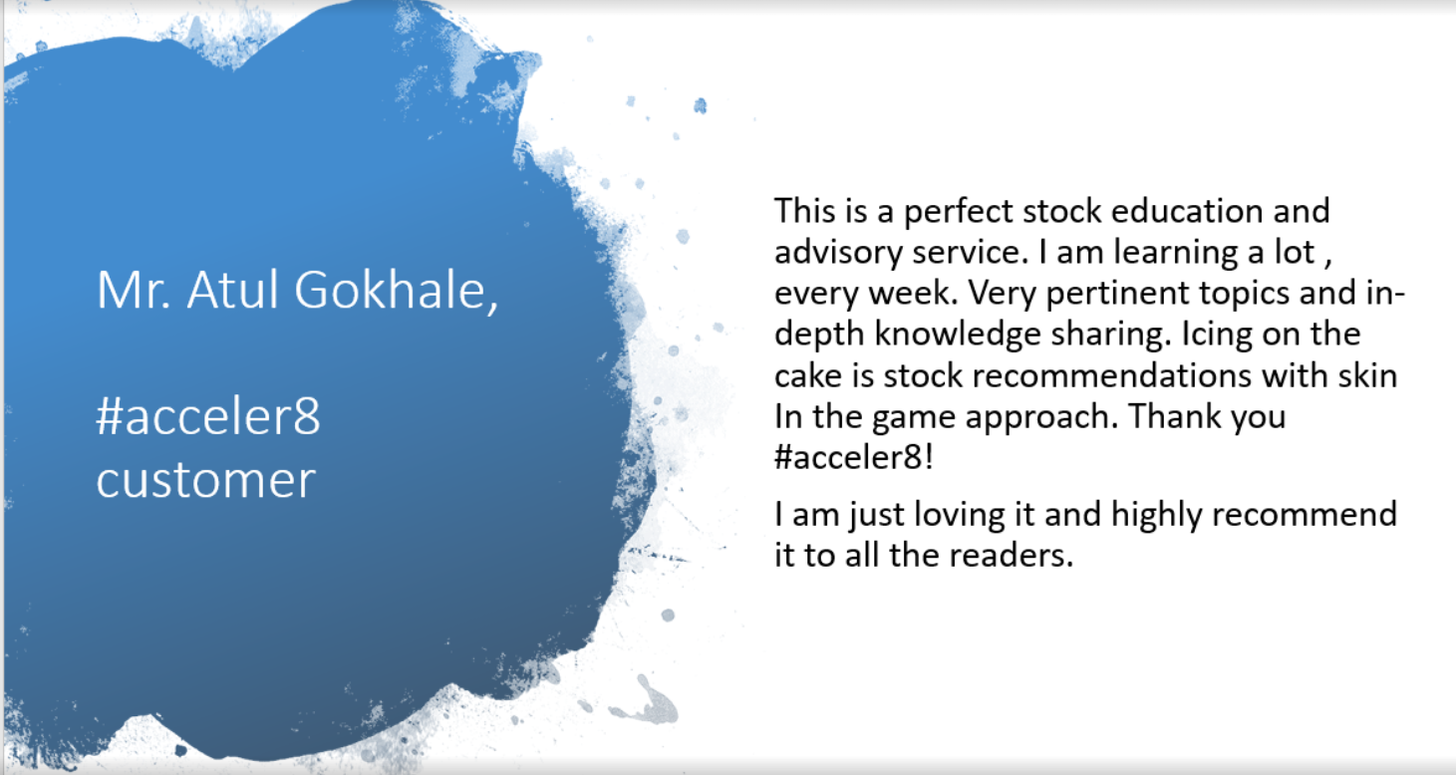 Celebrating Small victories
There is one lesson I had learnt in the beginning of my career from my first manager and one that I practice religiously : "Life is a celebration of small victories, they will eventually add up to something great".
Here is a small toast for the first 90 days of acceler8 performance. While 90 days is insignificant in the longer scheme of things, and is no reflection of the eventual result, as they say, well begun is half done.
Celebrations are best when they are done together.
For those of you who wish to subscribe to the acceler8 service, here is a Fantastic offer: 50% OFF on annual plan, only for a limited time.
Subscribe Now @ 50% OFF
Looking forward to welcoming you to the #acceler8 family
Happy Investing
---
PS:
Sample Newsletter- Quality triumphs Junk
Do you love Reading?
Check out the best books to read at the Superinvestors Bookshelf Let's stay connected, Follow me on Twitter @Stocknladdr